At the tender age of 18, in 1995, Charles Gillibert joined forces with Nathanaël Karmitz to create the production company NADA, producing over one hundred short films between 1997 and 2002. They founded MK2 Music, in 2001, a company devoted to producing original film soundtracks, contemporary dance films and independent features.  In 2013, Gillibert left the MK2 group to launch CG Cinéma, which was honored by the Institute for the Financing of Cinema and Cultural Industries as the Best Young Feature Film Production Company of 2015.  
 Over the years, Gillibert has discovered young directors, accompanied great filmmakers, produced, documentaries and feature films, repeatedly working with a select group of art house directors.  He produced Olivier Assayas's Summer Hours (2007); Something in the air (2012); Clouds of Sils Maria (2014); Personal Shopper (2016), which won the Best Director Award in Cannes; Non-Fiction (2018); and Wasp Network (2019).  He produced Abbas Kiaristami's Certified Copy (2010), Like Someone in Love (2012), and 24 Frames (2017).  Mia Hansen-Løve's Eden (2014) and Things to Come (2016), which won a Silver Bear for Directing in Berlin.  Deniz Gamze Ergüven's Mustang (2015), which nabbed an Oscar nomination and four César Awards; and Kings (2017).  Xavier Dolan's Laurence Always (2012) and Tom at the Farm (2013).  Other titles include Gus Van Sant's Paranoid Park (2007), Walter Salles's On the Road (2012) and Julien Rappeneau's Rosalie Blum (2016).
In 2021, Gillibert earned critical kudos for Leos Carax's musical Annette which won the best director award at the Cannes Film Festival in 2021, and Mia Hansen-Løve's relationship drama Bergman Island. Another significant event was when he acquired (with French financier Alexis Dantec) Les Films du Losange, a 60-year-old production, distribution, and sales company, founded by director Éric Rohmer, with an auteur-rich catalog of over 150 films, such as French New Wave classics by Jacques Rivette and features by Lars von Trier, Haneke, and Chloé Zhao.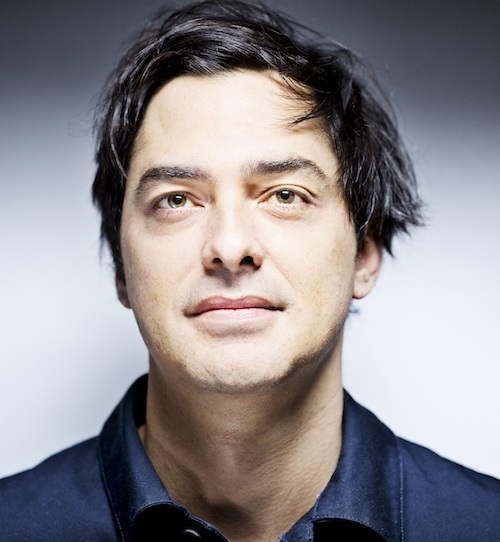 Thursday, October 13 – Truffaut Theatre – 3:00 pm to 3:45 pm
Happy Hour Talk dedicated to Charles Gillibert
Followed by a complimentary Wine & Cheese reception in the Festival Lounge
Three of Charles Gillibert's productions are presented at the festival: