FOCUS ON A PRODUCER:
PHILIPPE MARTIN
IN ASSOCIATION WITH


The Happy Hour Talks series continues during the weekend with a focus on a multi-awarded independent producer, who will share its experience and talk about the very unique system of production of films in France.
After Anne-Dominique Toussaint, Bruno Levy or Maxime Delauney and Romain Rousseau, COLCOA will honor Philippe Martin (Les Films Pelléas), with three film premieres and a Happy Hour Talks panel:
Wednesday, November 3
Truffaut Theater – After 10 – 10:25 pm
SIMPLE PASSION
West Coast Premiere
Thursday, November 4
Renoir Theater – 5:00 pm
LOVERS
Short film presented before FAMADIHANA
Friday, November 5
TRUFFAUT Theatre- 4:00 pm
GALLANT INDIES
Saturday, November 6
TRUFFAUT Theatre – 4:00 pm
HAPPY HOUR TALKS – FOCUS ON A PRODUCER
A Conversation with producer Philippe Martin – Free – No RSVP
Moderated by Pat Saperstein, Deputy-Editor @ Variety.
Films produced by Martin also available on COLCOA Virtual Cinema:
BECOMING TRAVIATA , GOING AWAY, IN THE COURTYARD, ON A MAGICAL NIGHT, SIBYL, THE TROUBLE WITH YOU, THE PARIS OPERA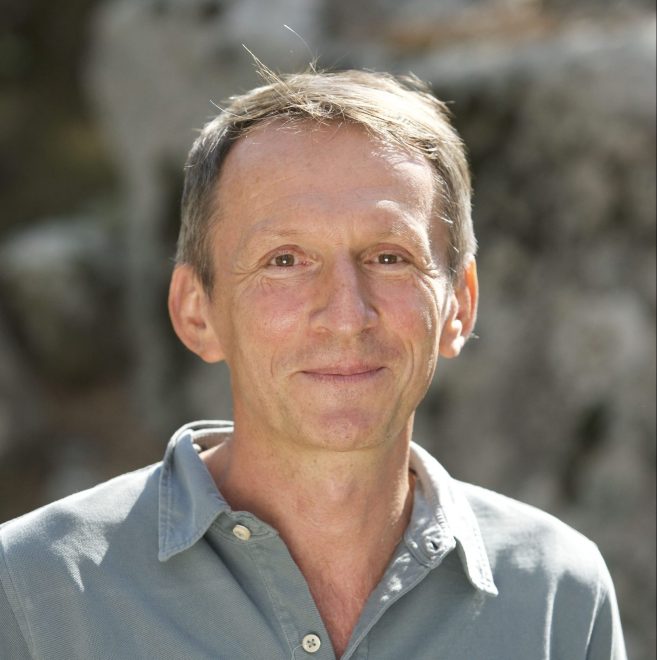 ABOUT PHILIPPE MARTIN
After working as a production and directing intern on several films, Philippe Martin created Les Films Pelléas in March 1990 with the first Fondation Hachette's grant for young producers. In 1996, he also received the Prix Georges de Beauregard for young producers, for the film "The Apprentices" by Pierre Salvadori.
In 2005, David Thion joined the company as associate producer.
Les Films Pelléas developed and produced near than 90 feature films and documentaries for the theaters, among which Pierre Salvadori, Nicole Garcia, Christophe Honoré, Mia Hansen-Løve, Serge Bozon, Jean-Stéphane Bron, Katell Quillévéré, Danielle Arbid's films, and also TV films for Arte and France Télévisions and short films.
From 2016 to 2021, Philippe Martin oversaw the artistic direction of the 3e Scène, the Paris Opera's digital platform. Many projects were born (short films, documentaries, animation, VR, motion capture…) from more than thirty artists, such as Fanny Ardant, Clément Cogitore, Apichatpong Weerasethakul, Hiroshi Sugimoto, Jonathan Littel, Antoine d'Agata, Michel Ocelot. A program of four short films from the 3e Scène, "Celles qui chantent", directed by Sergei Loznitsa, Karim Moussaoui, Julie Deliquet and Jafar Panahi, was released in theaters on July 8th, 2020.
In 2017, Philippe Martin cofounded Balthus Lab with Stelio Tzonis and Dimitri Krassoulia-Vronsky.
He also wrote two books: "Mag Bodard, portait d'une productrice" (Éditions La Tour Verte) and "Pierre Chevalier, l'homme des possibles" (Arte Éditions/Séguier).