FOCUS ON
A FILM SCORE COMPOSER



Composer Eric Neveux was 25 when he met writer/director François Ozon (Swimming Pool, 8 Women) and composed the score for his first long-form film, See the Sea. Ozon then asked him to score his first feature film, Sitcom. Shortly thereafter, Neveux began a long-term collaboration with Patrice Chéreau, scoring his film Those Who Love Me Can Take the Train (Cannes Film Festival Official Selection, 1997), followed by Intimacy (Berlin Film Festival Golden Bear award-winner, 2001), and Persecution, (Venice Film Festival, 2009).
Eric Neveux has composed original music for 60 feature films, and numerous TV movies and series. Recent highlights include scores for the TV Show Soldiers, premiering at the American French Film festival, Ziad Doueiri's mini-series Inhuman Resources (Netflix) and forthcoming series Black Hearts (Amazon), and the last feature film De son Vivant from writer/director Emmanuelle Bercot, starring Catherine Deneuve.
Other projects include two installments of director Rachid Bouchareb's American Trilogy; Just Like a Woman (starring Sienna Miller and Golshifteh Farahani), and Two Men in Town (2014), with Forest Whitaker and Harvey Keitel; and later, Bouchareb's film Road to Istanbul in 2016 (the last two being official selections of the Berlin Film Festival). Eric's passion for independent film is further illustrated by his work on titles such as La Vie Domestique written and directed by Isabelle Czajka, Standing Tall (La Tête Haute) w/d by Emmanuelle Bercot, the Cannes Film Festival's opening film in 2015, The Attack (COLCOA 2013), and The Insult (2017), by Ziad Doueiri which was nominated for Best Foreign Language Film at the 90th Academy Awards.
Under the moniker Mr. Neveux, Eric made important contributions to the 90s Downtempo music scene, most notably with the release of his album, TUBA (Cup of Tea Records). Later he co-founded Microbe Records, a respected home for indie artists in France and the United Kingdom.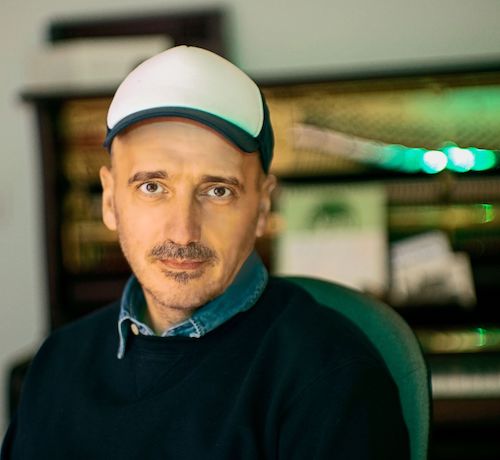 Wednesday, October 12, Truffaut Theatre – 3:00 pm to 3:45 pm
Happy Hour talk dedicated to Eric Neveux
Followed by a complimentary Wine & Cheese reception in the Festival Lounge
Moderated by: Catherine Joy, Composer – Joy Music House – www.catherinejoymusic.com
Eric Neveux created the music of the Series  SOLDIERS (Les Sentinelles) presented as a North American Premiere at the festival.