2023 SHORT FILM COMPETITION

Seventeen new French short films were selected for the 2023 American French Film Festival Awards. This exclusive selection of French shorts underlines the creativity of French production and spotlights new talent in Hollywood.
THE AMERICAN FRENCH FILM FESTIVAL Short competition is presented with the support of Unifrance.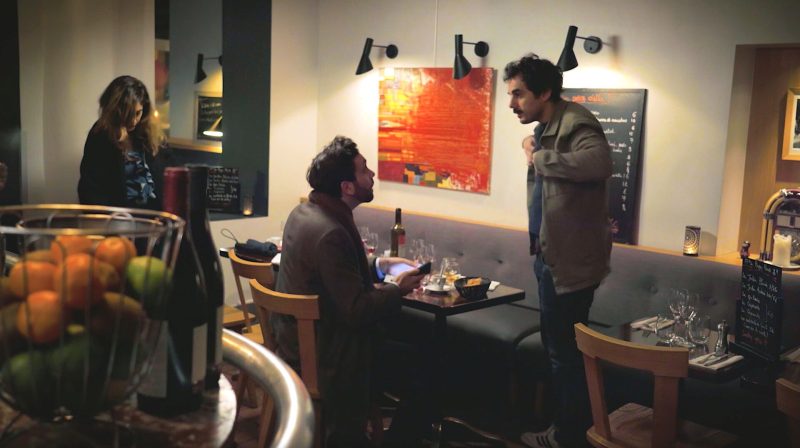 13 EUROS
Comedy • 2023 • 2'44
Directed by: Bertrand Gonçalves & Guillaume Courty
Written by: Bertrand Gonçalves & Guillaume Courty
Produced by: To Be Continued/Le Lapin Blanc/Need Production.
After enjoying their dinner, four friends are about to leave a Parisian restaurant, when the waiter returns because they're 13 Euros short.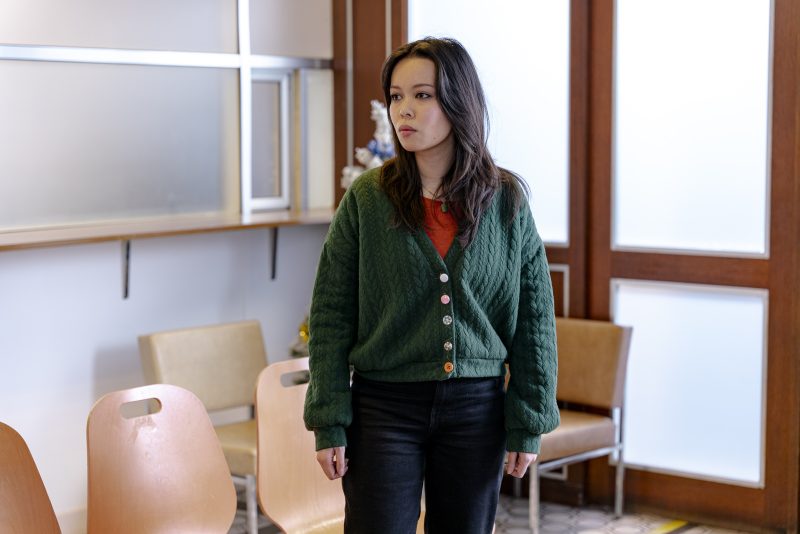 ACCIDENT & EMERGENCIES / Nos urgences
Drama • 2023 • 13'56
Directed by: Linh-Dan Pham
Written by: Linh-Dan Pham, Kamel Guemra
Original Score: Audrey Ismaël
Produced by: DACP/ADAMI
Festival Distribution: The Festival Agency
Thu, her brother Christophe and his fiancée Sophie meet in the emergency room where their grandmother, Bà, has been admitted after a fall. While waiting for the diagnosis, tensions rise between the family members.
BOUSSA
Drama, Comedy • 2023 • 19'
Directed by: Azedine Kasri
Written by: Azedine Kasri, Simon Serna, Médéric De Watteville
Original Score: Francesco Neglia
Produced by: Bien ou Bien Productions/2 Horloges & Birth
International Sales: Premium Films
Festival distribution: Eroïn Films
In a world where two young Algerian lovers have no place to meet privately and it's forbidden in public, kissing becomes a huge challenge.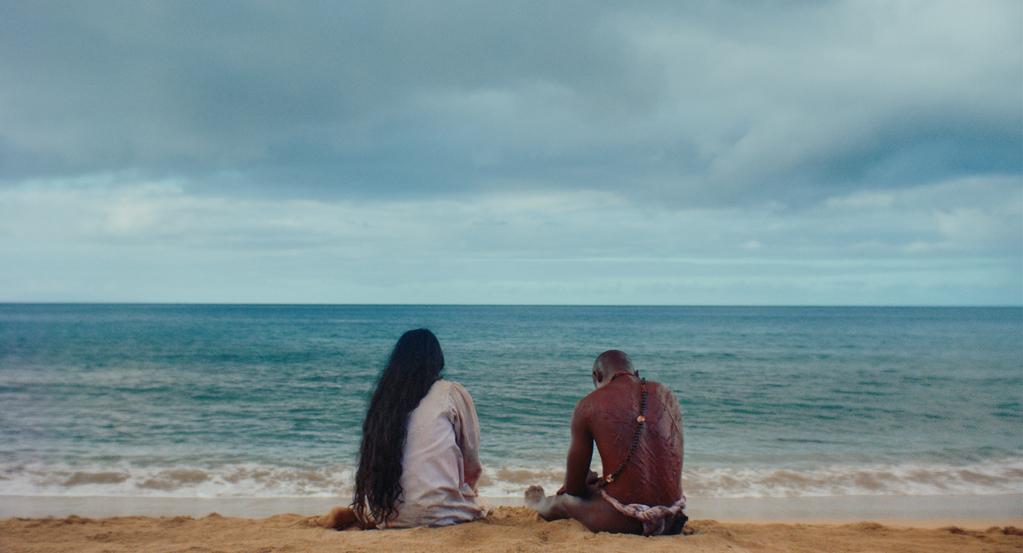 HERE ENDS THE WORLD WE KNOW / Ici s'achève le monde connu
Drama • 2022 • 24'52
Directed by: Anne-Sophie Nanki
Written by: Anne-Sophie Nanki
Original Score: David Sztanke
Produced by: Vertical Productions, Black Moon Films
International Sales: Sudu Connection
1645.Guadeloupe. Ibátali, a Kalinago native and the wife of a French colonist, leads Olaudah, an escaped African captive, on a journey where he risks losing his freedom and his life.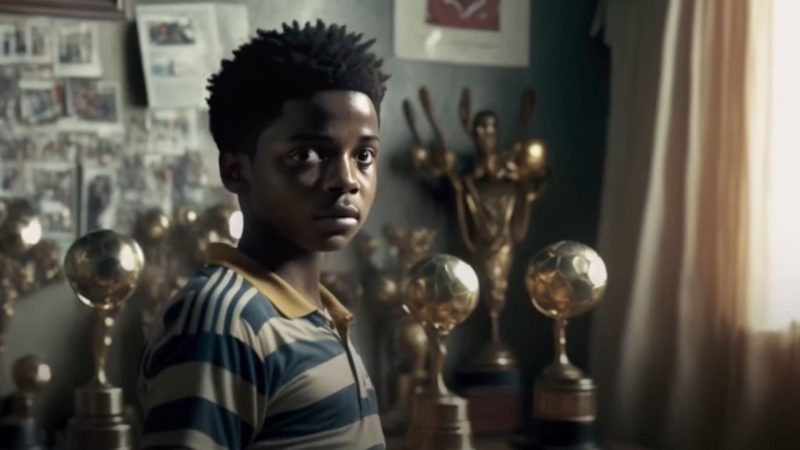 /IMAGINE
Drama, Experimental • 2023 • 2'
Directed by: Anne Apter
Written by: Anne Apter
Made entirely with the assistance of Artificial Intelligence, Imagine depicts teens and young adult characters confronted with a world dominated by solitude, in which social relations are no longer solely governed by digital tools.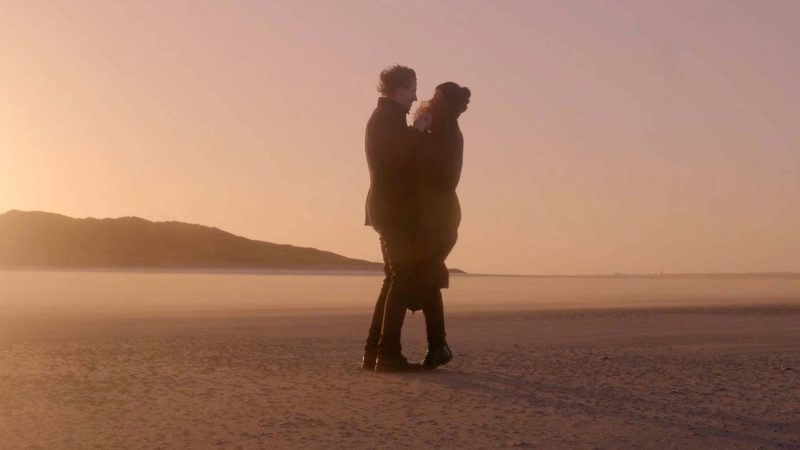 LOVE ON THE BEACH
Comedy • 2023 • 2'20
Directed by: Anne Barbier
Written by: Anne Barbier
Original score: Thomas Chatel, Anja Fougea
Produced by: Sazia Films
A screenwriter has a meeting with her producer to pitch a project. How far will she be willing to compromise?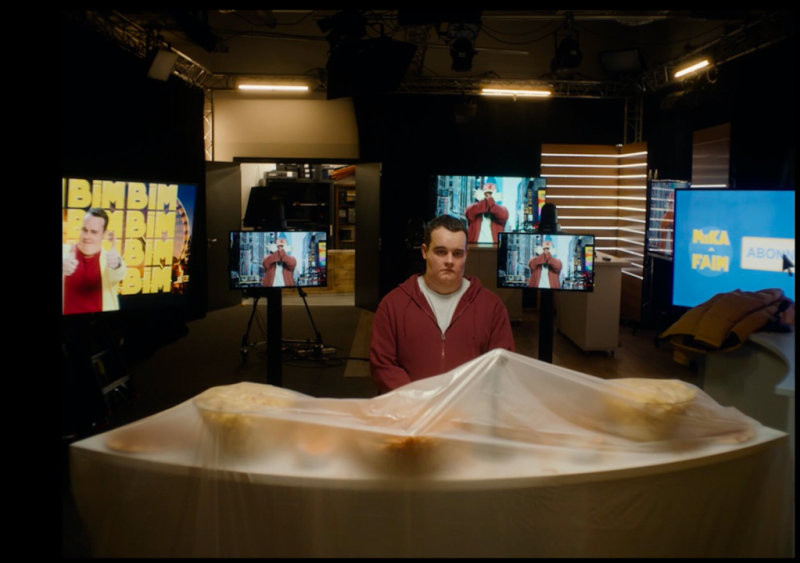 MUKBANGER
Drama, Comedy • 2023 • 17'51
Directed by: Hugo Berker
Written by: Sarah Malléon
Original Score: Romain Trouillet
Produced by: DACP, ADAMI
Festival Distribution: The Festival Agency
The glory and decay of a Mukbanger, a social media star who devours inordinate quantities of food while interacting with his audience.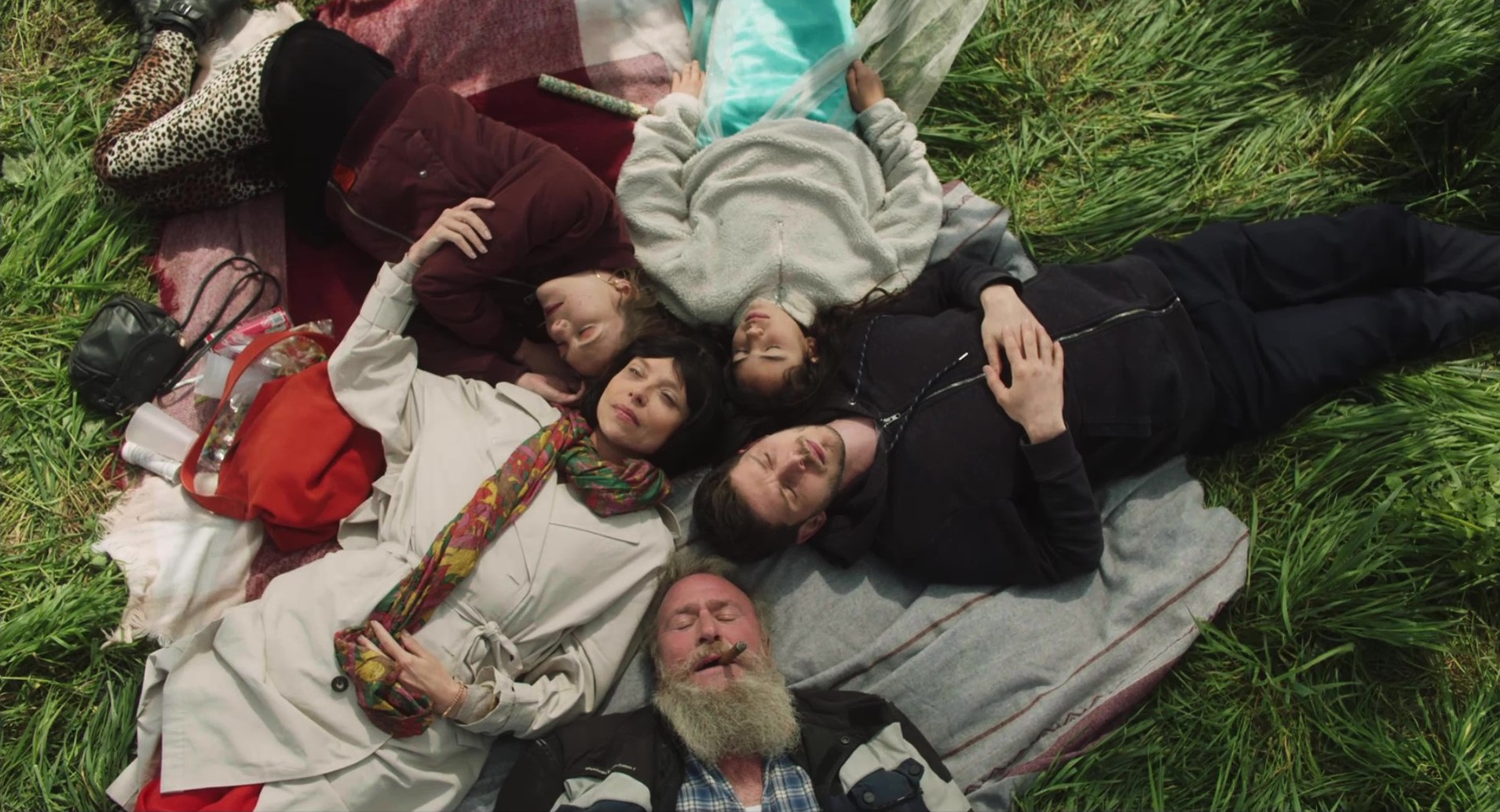 PARIS-BRUSSELS / Paris-Bruxelles
Drama • France, Belgium • 2023 • 20'
Directed by: Marjorie Lhomme
Written by: Marjorie Lhomme
Original score: Davide Esposito
Produced by: Bagan Films
International sales: Next Films Distribution
 A road movie that starts out as a vacation. But a different kind of adventure is in store. Today, 8-year-old Loulou is driving to Belgium with his family for the euthanasia of his grandmother, Blanche.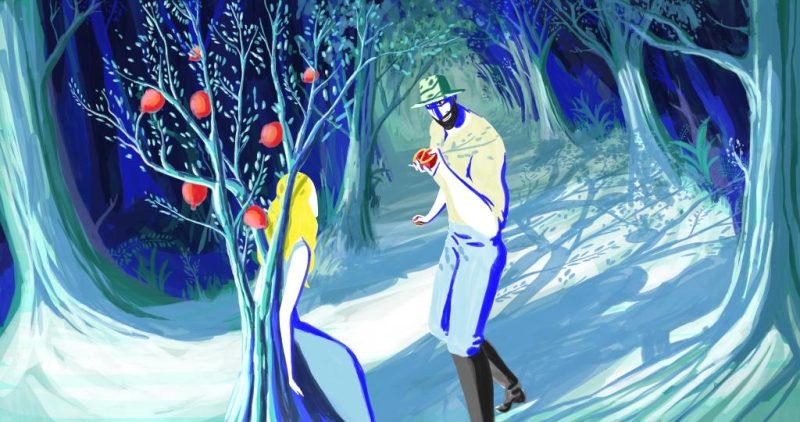 PINA
Animation • France, Belgium • 2022 • 23'44
Directed by: Jeremy Dupuydt, Giussepe Accardo
Written by: Jeremy Dupuydt, Giussepe Accardo
Original score: David Gana, Laurent Cabrilla
Produced by: Punch Line Cinéma, Next Days Films
In the late 19th century, young Pina holds the power to regenerate the land in a Sicilian village in the countryside. With each harvest, the village is prey to shameless mafia looting.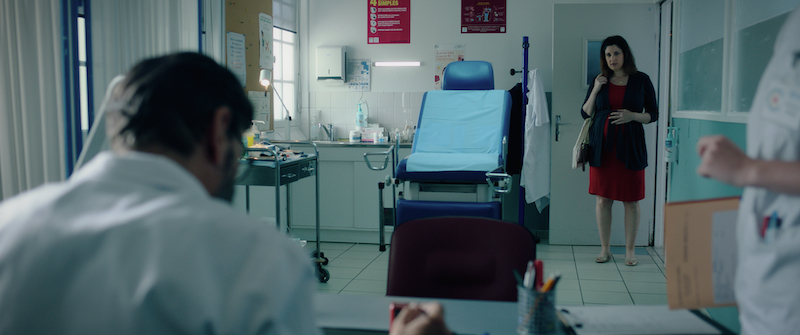 PLEASE COME IN / Entrez, je vous en prie
Comedy • 2022 • 8'25
Directed by: Virginie Voisin
Written by: Virginie Voisin
Produced by: Caméra Subjective
A pregnant woman has an appointment with her gynecologist for a routine checkup. But today her doctor's been replaced.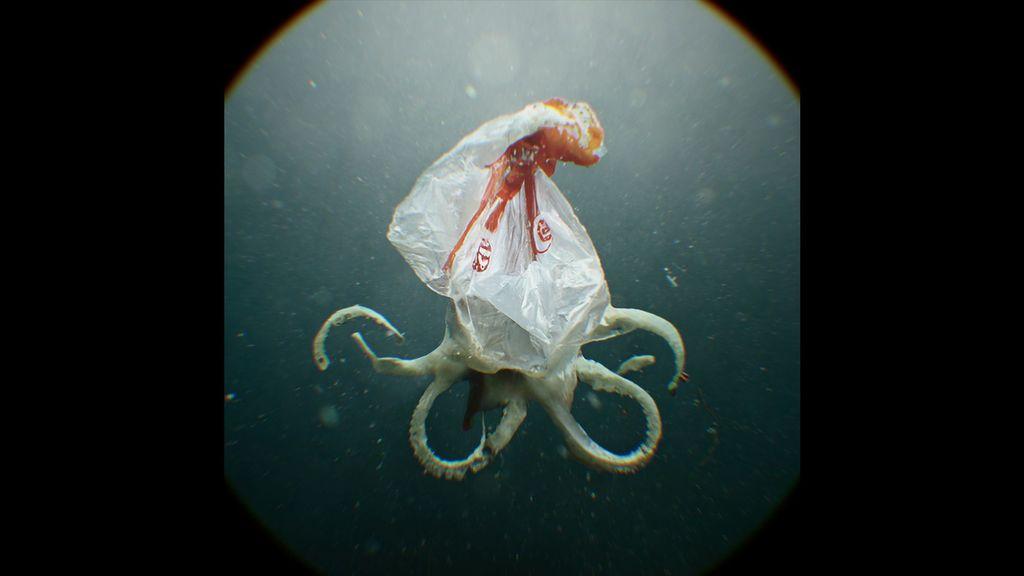 PLSTC
Animation • 2022 • 1'37
Directed by: Laen Sanches
Written by: Laen Sanches
International Sales: Autour de Minuit
Welcome to the world of PLSTC, an undersea dystopia submerging you in the disturbing reality of plastic pollution.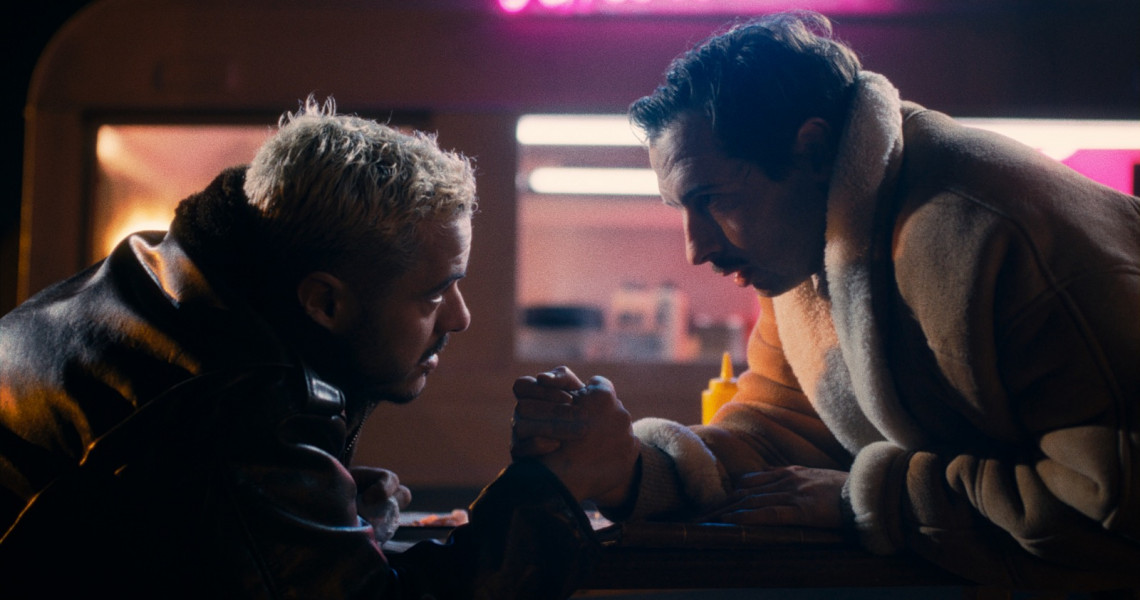 RÉINCARNÉS
Comedy, Romance • 2023 • 2'20
Directed by: Hugo Brunswick & Camille Charbeau
Written by: Hugo Brunswick & Camille Charbeau
Original score: Antoine Cerbère
Produced by: Nuits Bleues Productions
 A pizza food truck in a wasteland in the night. A few neon lights. The best setting for the most romantic crush ever.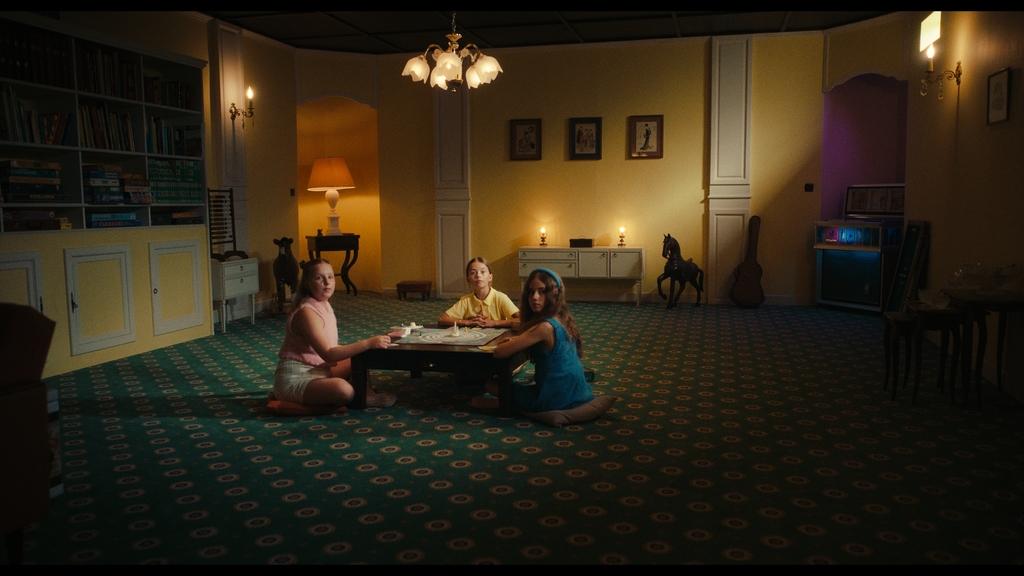 SWEET TOOTH / Les Dents du bonheur
Comedy, Drama, Horror • France, Belgium • 2023 • 25'41
Directed by: Joséphine Darcy Hopkins
Written by: Joséphine Darcy Hopkins
Original score: Vincent Cahay
Produced by: To Be Continued/Le Lapin Blanc/Need Productions
International Sales: Manifest
Eight-year-old Madeleine accompanies her beautician mother to the homes of new clients. When she arrives at one client's house, she meets Eugenie, Constance, and Emerald, who invite her to the basement to play a cruel board game.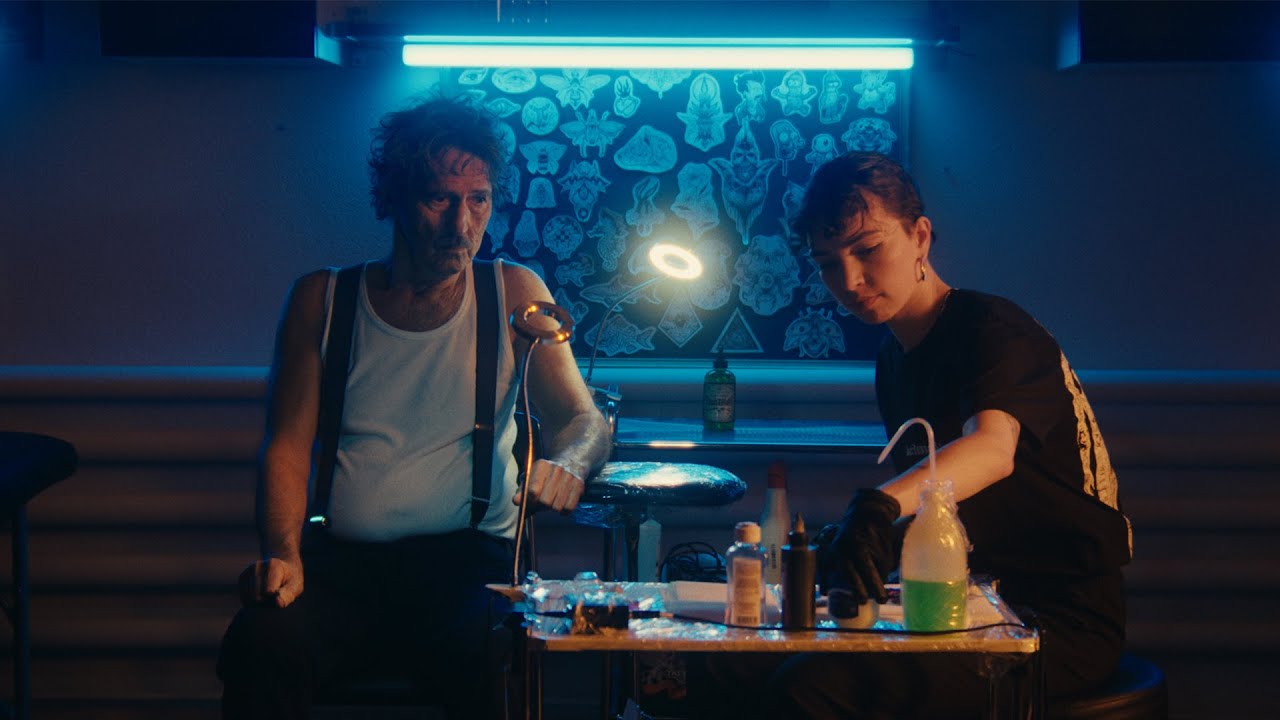 TEARS COME FROM ABOVE
Drama • 2023 • 2'
Directed by: Margaux Fazio, Manon Stutz
Written by: Margaux Fazio, Manon Stutz
Produced by: Triple Entertainment
"13013" tattooed on an arm, death marked by barbed wire, a pink triangle sewn onto a chest, hope fled on the rails of deportation, followed by liberation 60 years later.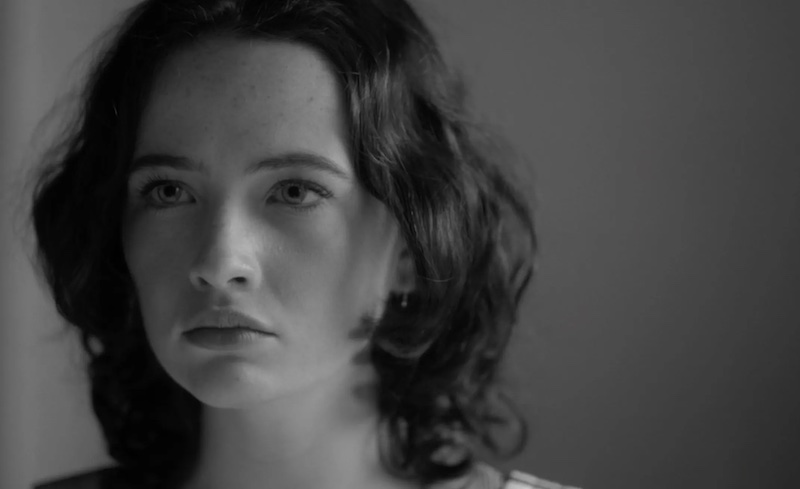 THE 13 / À l'unanimité
Drama • 2023 • 3'
Directed by: Margaux Le Bail, Clément Beauvois
Written by: Margaux Le Bail
Produced by: Clément Beauvois
Emma's father is gripped by a combination of pain and guilt, when he reads the sensitive farewell letter she left in her diary. Justice. It's the only possible answer. Gnawed by a past so close that it still seems reversible, Emma's parents bitterly await the verdict.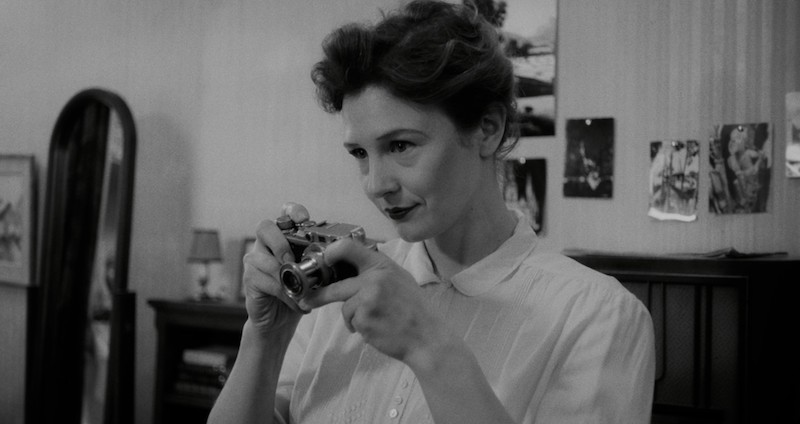 THE PHOTOGRAPHER / La Photographe
Drama, Biopic •  2023 • 20'42
Directed by: Alexander Graeff
Written by: Alexander Graeff
Original score: Irina Prieto Botella
Produced by: Caïmans Productions
France, 1936. Gerta Pohorylle, a young German photojournalist, lives in exile with her companion, Hungarian photographer André Friedmann. Due to widespread xenophobia, no newspaper wants to publish them, until the Spanish Civil War breaks out.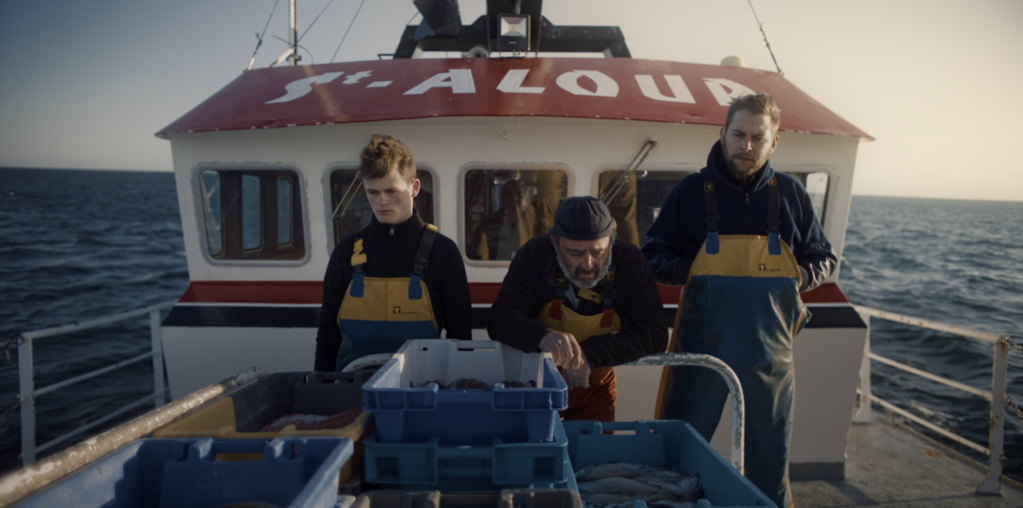 THE SILENT ONES / Les Silencieux
Drama, Thriller • France, Belgium • 2023 • 20'20
Directed by: Basile Vuillemin
Written by: Basile Vuillemin
Original score: Michael Chapon
Produced by: Blue Hour Films, Magellan Films
International Sales: oriGine films
After four days without a catch, a trawler crew member is faced with a dilemma — return home empty-handed or shirk the advice of others and poach in the forbidden zone.