FOCUS ON A FILM SCORE COMPOSER: AMINE BOUHAFA
IN ASSOCIATION WITH


The Happy Hour Talks series includes a focus on a French film composer who will share his experience and talk about his relation with directors he has worked with.
After Jean-Claude Petit in 2017 and Laurent Perez del Mar in 2018 and LoW Entertainment in 2019, Amine Bouhafa will be honored by the festival with two films in competition for the COLCOA Awards and a Happy Hour Talk panel:
Wednesday, November 3
Truffaut Theatre – 7:55 pm
THE SUMMIT OF THE GODS
Special Screening – COLCOA Awards
Saturday, November 6
Truffaut Theatre – 7:40 pm
GAGARINE
West Coast Premiere
Thursday, November 4
Truffaut Theater – 3:00 pm – Free, no RSVP
A conversation with Amine Bouhafa, moderated by director/Composer Frederic Cassidy
Followed by a wine and cheese reception
Films score composed by Amine Bouhafa also available on COLCOA Virtual Cinema:
About Amine Bouhafa
Awarded composer Amine Bouhafa composed over 50 scores for TV and films. His score for Timbuktu, Abderrahmane's Sissako feature film, was awarded by the Cesar of the best original music and the France-Musique Sacem award for best score.
Born in Tunisia, Amine was 12 years old when he graduated from National Conservatory, and started a  particularly early career as a pianist-arranger. He was 15 when he scored his first short movie. He moved to France to continue his studies in Harmony, orchestration and composition in Paris Conservatory.
In 2017, he composed the score of La Belle Et La Meute by Kaouther Ben Hania, which was screened in official selection (Un Certain Regard) at the Cannes Film Festival where he won the Best Sound Creation Award. He will then sign many scores for films such as Looking For Oum Kulthum by Shirin Neshat produced by Razor Films and screened in official selection at the 74th Venice Film Festival, Amin by Philippe Faucon (Directors' Fortnight – Cannes Film Festival 2018), The Miracle Of The Unknown by Alaa Eddine Aljem (Semaine de la Critique – Cannes Film Festival 2019), Place Des Victoires by Yoann Guillouzouic, Soeurs by Yamina Benguigui.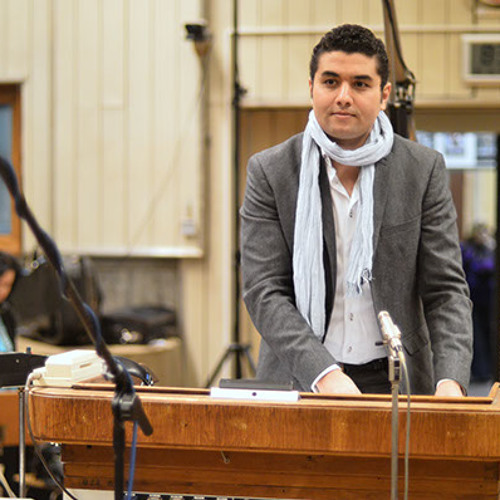 More recently, we owe him inspired scores for You Will Die At Twenty by Amjad Abu Alala (Golden Lion of the first film – Mostra 2019 / Best Music Award at the Odessa International Film Festival 2020 ), A Son by Mehdi Barsaoui awarded the Best Actor Prize (Orizzonti selection – Mostra 2019), Gagarine by Fanny Liatard & Jérémy Trouilh (Official Selection of the Cannes Film Festival 2020 – Best Original Music at the Rome Film Festival 2020 and at the Bordeaux International Independent Film Festival (FIFIB), The Man Who Sold His Skin by Kaouther Ben Hania awarded the Best Actor Prize (Orizzonti selection – Mostra 2020) and nominated for the Academy Award of Best Foreign Film (Now playing on COLCOA Virtual Cinema), The Summit Of The Gods by Patrick Imbert (Official Selection of the Cannes Film Festival 2021).
This peers recognition and the critical success that accompanies it, does not deter him from other "playgrounds" such as series, whether they are fictions ( Secrets Of Nil for Netflix, Kindom Of Fire by Peter Webber), and animation as The Adventures Of Paddington for Nicklodeon and Studio Canal.